The best fishing rod brands are here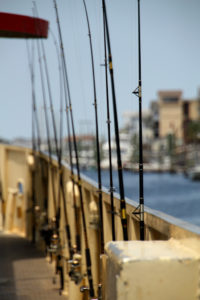 Today we are going to take a look at the best fishing rod brands out there. We will dive deep into what we believe are the top 5 best fishing rod brands. All of these brands have been making quality fishing rods for a very long time.
They have made our list for many reasons.
First, they are made with the highest quality components.
Second, they are stronger, lighter, and more sensitive than other rods on the market.
Third, they provide a warranty for their workmanship.
Finally, they are the most recommended by anglers.
As you may or may not know, there are hundreds of different kinds of fishing rods. There are fly fishing rods, spinning rods, surf fishing rods, sea fishing rods, kayak rods, telescopic rods, float rod, ice fishing rods, and even electric fishing rods, just to name a few… Not only are there many different types of fishing rods, there are dozens of similar rods produced by one company alone. There is almost an endless amount of variations. This can make it overwhelming for someone to feel like they are making an informed decision. Especially if they are new to fishing.
Hence, we are putting together this page with what be believe are the 5 best fishing rod brands out there. We are not claiming to have tried every brand on the market. However, we have tried many, talked to many anglers, and performed a ton of research to come up with this list. We believe the best approach to selecting a rod, is to start by identifying a brand you like. If you can decide on a brand you like first, figuring out the best rod from there will be a whole lot easier. Ultimately our hope is that this post can help you narrow down you search and end up with a high quality rod that will last you many years.
One thing that surprised us when doing the in-depth research for this post was that many of what we thought were completely independent manufacturers were actually owned by the same company. This should not really impact your final decision, but it is of interest. Penn, Berkley, Abu Garcia, Fenwick, Hardy, Hodgman, Johnson, Mitchell, Pflueger, Shakespeare, and Ugly stik are all owned by the moster newell brands company as part of their Pure Fishing subsidiary. Overall, this is probably a good thing as it provides many economic advantages. Ultimately, each of these brands started out as an independent company and each offers consumers something different.
What to consider when looking at the best fishing rod brands.
As we said above, start with narrowing down to a brand. Then think about these next four items to pick the best rod for you.
1. What are you going to be fishing for?
Think about where you will be fishing the majority of the time. Do you have a lake or river near by? Do a little research to understand what fish live in the places you will be fishing the most. TakeMeFishing.org has a great interactive map that lets you look for fishing locations near you. It will even tell you what people most often fish for in many locations.
2. What fishing tackle going to best suit your needs?
You should get a good understanding of the different types of tackle. Knowing what you will be fishing for will help when it comes to the type of tackle you will need. Say for insistence you are primarily going after bass. You may want a baitcaster reel to help you target your casts more easily as they may be close to obstructions. Will you be targeting a fish that has a lot of 'fight' in it? If so, you may want a shorter pool. These are just a couple examples of the types of tackle you will want to consider.
3. Where are you going to be fishing?
Fishing from the beach, a boat, a pier, on ice, or from a bank of a river can all require different types of tackle. If you will be fishing in saltwater, you will need different gear than if you were to be fishing in fresh water. Tackle made for saltwater is designed specifically to prevent corrosion. These are additional considerations you will want to make.
4. How much do you want to spend?
Finally, and maybe most importantly for some, is cost. For a beginner, it is recommended that you consider how much time you will invest in the sport. If you plan to fish often, you will want to start with a mid range rod and work your way to a more advanced option as you gain experience. You will also want to start with a medium action rod that is flexible. If you are not sure that you will b fishing a lot, you should start by purchasing a less expensive rod ($30 or less) to get accustomed and learn the sport.
Here are our picks for the 5 best fishing rod brands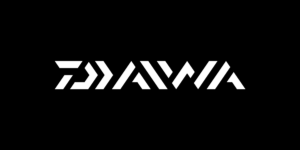 Daiwa began as a fishing reel manufacturer, founded in Japan in 1958. They have always been associated with their state-of-art technology. Daiwa has been the first in the world to create many new innovative technologies. They are credited with developing the "Open-Faced reel" in 1965 which sparked the market. Daiwa was also the first manufacturer in the world to incorporate graphite to both reel bodies and rotors. In more recent years, it has expanded into other markets like golf and cycling. You can expect excellent quality, customer service, and warranties from Daiwa.

The St. Croix tag line is: "Best Rods on Earth". This is quite a statement, but if you do much research online or talk to many experienced anglers you will find that this statement is pretty accurate. St. Croix has an amazing reputation. They have quite a few proprietary technologies that they have developed. You will see this is a common theme among all 5 of the best fishing rod brands. For St. Croix they are; IPC (Integrated Poly Curve®), ART (Advanced Reinforcing Technology ™), TET (Taper Enhancement Technology), and FRS (Fortified Resin System).
St. Croix makes many different types of rods. Saltwater rods, freshwater rods, single-handed fly rods, and even ice fishing rods make up their arsenal. The thing we enjoy most about St. Croix is that they come across as a down-to-earth company. This is most likely how they have decided to market to their target audience. Even so, in this market, we like it.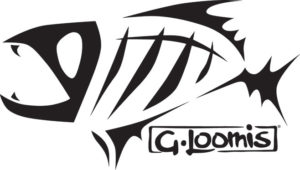 Gary Loomis founded G. Loomis and quickly attracted the attention of the worlds most discerning anglers. He sold the brand in 1997, but G. Loomis may still have the highest quality rods in the market. Many top anglers and guides use and recommend this brand. However, if you are looking to save some money on your setup, this may not be the one to choose.
They have been making rods for over 30 years and maintain a large range of rods. They segregate them between conventional rods and fly fishing rods. Just as an example of the massive amount of rods: they have over 249 bass fishing rods. Not to mention their salmon, muskie, walleye, trout, and others…
Hopefully that gives you a small idea of the size of the G. Loomis operation. This is just one of the reasons they are one of the top 5 best fishing rod brands out there.

When Shozaburo Shimano founded the Shimano fishing brand in 1921 he already had a plan. He famously stated:
"I aim to make Shimano's products the best in Kansai, then the best in Japan, and finally the best in the world."
Today, based from headquarters in Osaka, Japan, Shimano may very well have fulfilled that vision. They definitely qualify to be on this list of best fishing rod brands around. Shimano Rods have become known for their high quality engineering and innovation. The larger Shimano organization also makes products for cycling and rowing. Furthermore, they are well know for using precision gearing mechanisms in both their cycling products as well as their fishing gear.
The Shimano rods come in all shapes and sizes and they divide their products into the following sections: freshwater, saltwater, surf, muskie, jigging, inshore, trolling, and salmon/steelhead. With this many sections, there is a large crossover between individuals fishing styles and these sections. One could use the same rode for inshore fishing, freshwater, and muskie. However, the most important thing to keep in mind is the weight and power of the rod in relationship to the size of your target fish.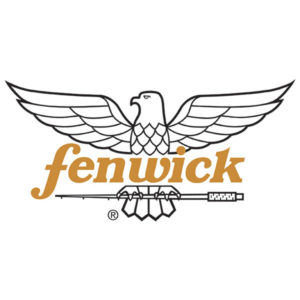 Fenwick is a US based company that has been making rods since 1952. A group of Seattle businessmen set up shop in an unused double garage at a friend's home on Lake Fenwick in Washington. Their focus was on the fly, spin, and saltwater anglers. The company moved to Wstminster in 1967 where it became one of the first to understand the significance of the emerging sport of competitive bass fishing. Fenwick developed some of the first tournament bass rods in the market. In doing so, it gained a very loyal following and great reputation among bass anglers across the U.S.A. It 1973, Fenwick became the first manufacturer to develop an all graphite fishing rod. This innovation would go on to revolutionize how rods are manufactured.
Recently, Fenwick has continued to cater to the specialist anglers. Avid anglers who identify themselves by a specific technique or species. Similar to the other best fishing rod brands, they have a wide range of rods. Finally, Fenwick rods have been known, and will always be known, in the words of one of our founders, as "the most thought-out fishing rods in the world."
So, there you have it. Our top 5 fishing rod brands out there today. We would love to hear your thoughts! Leave us a comment if there is a brand out there you think deserves to be on our list. You can also check out our Rods page to look at all of our posts on the topic.